Oceanside Rideshare Accident Attorney
Rideshare services such as Uber and Lyft have become staples of the transportation networks of California. Many people in Oceanside, CA take advantage of these services every day as alternatives to public transportation and taxi services, and rideshare drivers are often available at times when traditional transportation options are not. Despite their convenience, rideshare services have imposed several challenges since their inception, namely disputes regarding liability for rideshare accidents.
Experienced Legal Counsel for Oceanside Rideshare Accident Claims
Until several years ago, rideshare companies at first required their drivers to have their own personal auto insurance, which would come into play when an accident occurred. However, multiple high-profile accident cases and tremendous public pressure eventually coerced lawmakers to enact stricter liability for rideshare companies, requiring them to have insurance coverage to offset the risk to their passengers and provide greater economic protection to drivers.
Today, all rideshare companies must have auto insurance that meets specific coverage requirements. Drivers for Uber and Lyft are still required to have personal auto insurance, and this can still come into play when they have accidents. If you or a loved one is hurt in a rideshare accident, either while riding as a passenger in a rideshare driver's vehicle or driving your own vehicle, it is crucial to know what to expect if an accident occurs and what you can do to recover.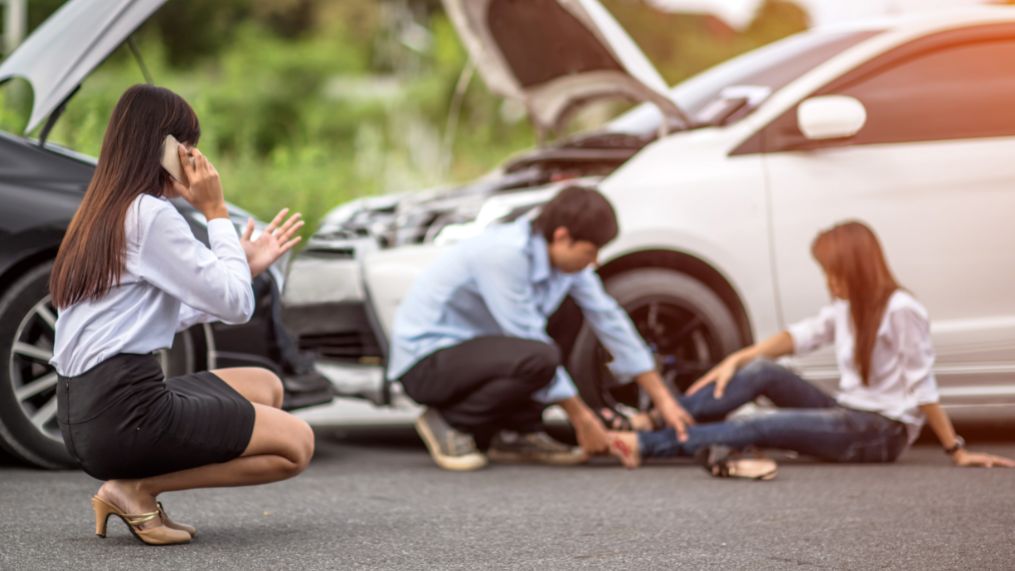 Benefits of Legal Representation in a Rideshare Accident Case
Whenever a rideshare accident or any other motor vehicle accident happens, state law dictates that the driver at fault for the accident absorbs liability for all resulting damages. State law also requires drivers to have auto insurance to pay for any damages they inflict on others, and filing an insurance claim is typically the first step you must take toward recovering from a recent collision. However, rideshare accidents are more complex than most other vehicle accident cases, and you are likely to face a series of challenges as you try to obtain compensation in Oceanside.
It's technically possible for you to approach your recovery efforts on your own, as there is no law that requires you to hire an attorney for an insurance claim or a personal injury suit. However, you are far more likely to succeed with your recovery efforts when you have reliable legal counsel advising you. Perry Personal Injury Lawyers has years of professional experience handling Oceanside motor vehicle accident cases, including those arising from rideshare collisions.
We know the legal challenges you are likely to face as you try to attain compensation for the losses you suffered. Instead of trying to handle the complex legal affairs ahead of you while recovering from your injuries, our team can represent you in your recovery efforts. Our firm is not only able to streamline your recovery process but also clarify the legal mechanisms likely to come into play as you seek compensation, and we are also likely to secure more compensation than you might expect.
Filing Your Insurance Claim After Your Rideshare Has an Accident in Oceanside
Your recovery is likely to start with an insurance claim against the at-fault driver and/or a rideshare company, and dealing with insurance company representatives is rarely easy or pleasant. Most insurance company representatives are trained to look for any reasons they can find to justify a lowball settlement offer, deflect blame on the claimant, or outright deny a claim. Some insurance companies will even go so far as to engage in bad faith tactics to avoid paying out claims or to pay out as little as possible, preying on the desperation of injured claimants.
All rideshare companies are required to have auto insurance, and this insurance works in tandem with the driver's personal auto policy when they cause an accident. The driver's insurance comes into play first, and once it has been exhausted paying out the victim's damages, the rideshare company's insurance will compensate the victim for the rest of their claimable losses. However, the timing of the accident determines how the rideshare company's insurance applies to the case.
When a driver is logged out of their rideshare driver app, and they are using their vehicle for personal reasons, their own auto policy applies if they cause an accident. Under California law, a driver must have a minimum of $15,000 in bodily injury liability coverage for a single person in a single accident, expanded to at least $30,000 in bodily injury liability coverage for multiple persons injured in a single accident. Their policy must also provide at least $5,000 in property damage liability coverage.
After a rideshare driver has logged into the driver app and marked themselves as available for a request, the first tier of the rideshare company's coverage applies if they have an accident. This level of coverage offers $50,000 for bodily injury to a single person, $100,000 for bodily injury to multiple persons in a single accident, and $25,000 for property damage. The at-fault driver's personal auto insurance would come into play and compensate the victim before this tier of coverage applies.
Once the driver has picked up a passenger, the second tier of rideshare company insurance applies and continues until the passenger has been delivered to their final destination. This level of coverage includes $1 million in third-party liability coverage. After the victim has secured as much compensation as possible through the at-fault driver's insurance policy, the rideshare company's policy would cover the remaining damages. This may seem like a straightforward system, but the reality is that many injured rideshare accident victims encounter significant legal challenges as they seek compensation.
Common Causes of Rideshare Accidents in Oceanside
It's important for every rideshare passenger to understand that they face the same risks while riding in an Uber or Lyft driver's vehicle as they would in any other vehicle. Rideshare accidents happen for the same reasons that all other vehicle accidents happen, but they usually generate more complex legal proceedings than standard vehicle accidents. It's possible for rideshare accidents to happen from negligence, or failure to fulfill a duty of care in a specific situation, but they may also occur because of intentional misconduct, such as an illegal violation of the state's traffic laws. Some of the most commonly cited causes of rideshare accidents that generate disputes regarding liability include:
Distracted driving, which is the leading cause of all vehicle crashes in Oceanside and throughout the state each year. Whenever a driver isn't paying attention to the road, they put themselves and others at severe risk.
Driving under the influence (DUI). Operating a vehicle while under the influence of alcohol or drugs is illegal and punishable by fines, jail time, driver's license suspension, and other penalties at the discretion of the sentencing judge. Along with their criminal penalties, a DUI driver also faces liability for the civil damages they cause to others.
Speeding. The traffic signals and speed limits posted on Oceanside roads are not suggestions. Speeding increases not only the chance of an accident happening but also the severity of resulting damages.
Moving violations, such as failure to yield the right of way, performing illegal turns, or failing to stop at a red light or stop sign. Whenever a driver startles other drivers nearby, it can easily cause a multi-vehicle accident, especially within intersections.
The first step in recovering from any vehicle accident in Oceanside is proving fault for the accident. Your recovery is likely to require an insurance claim and a personal injury claim if insurance alone cannot compensate your damages. Although the rideshare company's insurance coverage may seem expansive, the reality is that a severe accident can easily result in damages that eclipse available insurance coverage.
Proving liability for your rideshare accident is a crucial step toward recovery. After establishing fault, you can then proceed with your insurance claim, followed by a personal injury case if insurance alone cannot compensate your damages.
How to Build Your Personal Injury Case in Oceanside
After exhausting whatever insurance coverage may be available to you after your rideshare accident, you will need to make a personal injury claim against the at-fault driver if you want to recover your outstanding losses. Most car accidents occur because of negligence, or failure to use reasonable care. If negligence caused your accident, you must identify the party responsible, prove they owed you a duty of care, breached that duty in some way, and directly caused the damages you are claiming.
For example, if your rideshare accident happened because of a distracted driver, they had a duty of care to operate their vehicle attentively. Your Oceanside rideshare accident attorney will help prove how they breached that duty of care. Next, you would need to demonstrate the full extent of your damages and establish causation between those damages and the defendant's negligence. In other words, you have the right to claim full repayment of all the damages they caused, but you must prove clearly that those damages resulted solely from the defendant's negligence and not some other cause.
In the event that your rideshare accident happened because of some type of illegal misconduct, you still have the right to file a personal injury claim against the at-fault driver. However, the state will likely press criminal charges against them as well, and your civil claim may unfold alongside their criminal court proceedings. This may be more complex than resolving a rideshare accident caused by negligence, but the defendant's illegal misconduct could lead to more compensation than you may have initially expected. For example, the sentencing judge in their criminal case may include restitution to the victim as part of their sentence. The judge handling your civil claim could award you punitive damages to reflect their bad behavior. Your Oceanside rideshare accident attorney can explain how the defendant's illegal misconduct could influence your final case award.
Claimable Economic Damages in a Personal Injury Suit
If you secure as much compensation as possible through available insurance and still have outstanding losses after your rideshare accident, you must file a personal injury claim against the at-fault driver to recover them. Under California law, the defendant in a personal injury suit owes the plaintiff full repayment of any and all economic damages they inflicted, which may include:
Medical expenses. If you suffered physical injuries, the defendant is responsible for the cost of your medical care. This includes immediate health care expenses like hospital bills, prescription medication costs, and ambulance fees, but it also includes long-term treatment costs if you suffer severe injuries. For example, if you require multiple surgeries and/or ongoing rehabilitative treatments, the defendant is liable for these costs as well.
Lost income. When a personal injury has left a victim unable to work, the defendant is liable for the income the victim cannot earn during their recovery. Your Oceanside rideshare accident attorney will help calculate the income lost from your accident, including the value of any vacation time you were forced to use, and add these losses to your claim.
Lost future earning capacity. Unfortunately, it's possible for severe injuries from a rideshare accident to leave the victim permanently disabled, and they may not be able to return to work for a long time or at all. If you have been left unable to work or earn as much income as you did prior to your injury, your Oceanside rideshare accident attorney can help calculate your lost future income and add this to your personal injury case as economic damages.
Property damage. Your auto insurance claim may cover some vehicle repair costs, but if your vehicle is a total loss and the actual cash value exceeds the at-fault driver's property damage liability coverage, the remainder can be included in your personal injury claim. Additionally, you can also seek repayment for any other personal property lost in the accident.
When you have an experienced Oceanside rideshare accident attorney helping you with your claim, you are far more likely to secure maximum compensation in a timely fashion. The team at Perry Personal Injury Lawyers can help you navigate the initial procedural requirements of your case, approach your insurance claim filing process with confidence, and file a personal injury case with a high chance of success.
Most of the personal injury claims filed in Oceanside each year do not unfold in litigation. It benefits all parties involved to settle the matter privately. Once you have submitted your personal injury complaint to the court, the court will then serve the appropriate documentation to the defendant or defendants named in your claim, allowing them the opportunity to respond. At this point, your case may go one of two possible ways. Either the defendant can accept liability and agree to a settlement negotiation, or they can deny liability, and a trial will ensue. Most cases end in a settlement as this allows all parties involved to save a significant amount of time and money they would otherwise spend on legal fees.
During settlement negotiations, the parties compromise on a mutually agreeable resolution to the case. The plaintiff may agree to slightly less compensation than they expected in exchange for a swifter resolution, and it's possible for the defendant to agree to more than they expected to pay in their efforts to be released from liability and put the situation behind them quickly.
When you choose Perry Personal Injury Lawyers to represent you, we will seek to settle your personal injury case quickly. However, if litigation is necessary to secure the compensation you legally deserve, we are fully prepared to represent you in your court proceedings. Our team has assisted many Oceanside area clients through all types of vehicle accident cases. When it comes to rideshare accident claims, victims face more complex issues with their insurance claims than they would in other vehicle accident cases, but we are confident in our ability to resolve your insurance claim swiftly and effectively.
Time is a crucial consideration for any rideshare accident victim in Oceanside. You have a very limited time in which to file your auto insurance claim, and it's never wise to engage in settlement negotiations with an insurer on your own. Notify the insurance company of your intent to file a claim, and then reach out to trustworthy legal counsel. Your Oceanside rideshare accident attorney can negotiate with the insurance company on your behalf, resolving any issues that arise with your claim until you receive an appropriate settlement offer. If you need additional legal action, our team is ready to provide the comprehensive legal representation you need for this difficult case.
FAQs
Q: How Do I Prove Fault for a Rideshare Accident?
A: Every accident claim is unique, but most drivers will require a combination of different types of evidence to successfully prove liability for their damages from a rideshare accident. Your Oceanside rideshare accident attorney will help gather physical evidence from the scene of the crash, digital evidence like traffic camera video and cell phone records, and statements from any eyewitnesses who saw your accident happen. If your case involves disputed complex details or technical discrepancies, your attorney may seek the counsel of an expert witness to help prove exactly how your accident happened.
Q: How Much Compensation Is My Case Worth in Oceanside?
A: You have the right to seek recompense for the full scope of your claimable economic damages, both immediate and future; you also have the right to hold the defendant accountable for the pain and suffering you experienced because of their actions. Your Oceanside rideshare accident attorney can review the details of your injuries and other damages to calculate the full value of your claim. When it comes to pain and suffering compensation, there is no limit to how much you can claim under state law, but it must reflect the severity of your condition after your accident.
Q: Is There a Time Limit on Filing a Personal Injury Claim in Oceanside?
A: If insurance alone cannot compensate your damages and you must file a personal injury suit against the driver who injured you, state law enforces a two-year statute of limitations for personal injury claims. This means you need to file your claim within two years of the date your accident happened. You have much less time to file an insurance claim for your accident, usually only a couple of days, so it's ideal to consult trustworthy legal counsel right after you receive medical attention for your injuries.
Q: What Would Happen if I Am Partially to Blame for My Rideshare Accident?
A: If you believe you bear any level of partial responsibility for causing your recent rideshare accident, it's important to know how the state's pure comparative negligence law could influence your recovery. Under this law, you can still claim compensation from the defendant, but you will lose a percentage of your total case award equal to your percentage of fault for causing the accident. For example, if an investigation finds that you are 40% at fault, you lose 40% of the total compensation recovered from the defendant.
Q: How Much Will It Cost to Hire an Oceanside Rideshare Accident Attorney?
A: Perry Personal Injury Lawyers aim to ensure our legal counsel is accessible to those who need it most, regardless of their ability to pay. We accept personal injury clients on a contingency basis, meaning our fee is contingent upon our ability to win compensation for you. We will only take a fee if we win your case, and the fee we take will be a percentage of the total amount recovered. There are no upfront fees, no ongoing fees during your case, and no fee at all if we cannot secure a recovery on your behalf for any reason.
Perry Personal Injury Lawyers has years of professional experience representing clients in Oceanside and surrounding areas in all manner of personal injury claims. We take time to get to know each client to learn their greatest concerns about their impending cases, providing client-focused and compassionate legal counsel in every case we accept. We know you likely have many pressing legal questions after your recent rideshare accident, and we want you to recover as fully as possible. Contact us today and schedule your free consultation with an Oceanside rideshare accident attorney to learn more about the ways our firm can assist with your recovery.