Encinitas Car Accident Lawyer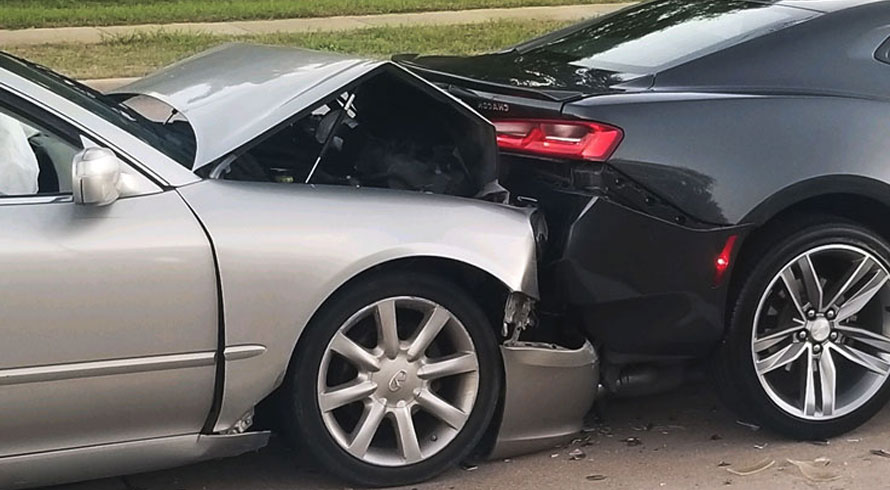 Car accidents are one of the most common causes of accidental deaths and injuries throughout the United States. California is statistically one of the most dangerous states for driving for many reasons, including greater traffic congestion than most other states, a large number of underinsured and uninsured motorists, and the busy California economy. When accidents happen, California uses a fault-based system for injured drivers to secure compensation for their losses, and while insurance is typically the first step toward recovery after a car accident in Southern California, an insurance claim may not fully compensate an injured driver's losses.
Perry Law provides comprehensive legal counsel to victims of car accidents throughout Southern California. Attorney Liam Perry is a former insurance company litigator and knows how difficult it can be for some car accident victims to secure the insurance settlements they need. Our team is also aware that insurance may not completely cover your losses from a serious accident. Whatever your recent car accident entails, you can rely on Perry Law to provide client-focused legal representation through every stage of the recovery process.
Why Hire a California Car Accident Attorney
When another driver is clearly at fault for a recent accident, you may believe that you can simply file an insurance claim and secure compensation for your injuries. However, insurance may only be one phase of the recovery process after a serious accident and navigating the insurance claim process is often difficult. While insurance companies have a legal duty to process claims in good faith, paying out settlements reduces profits for these companies, and this unfortunately encourages many insurance claim adjusters to look for any and all justifications they can find to reduce claim payouts, or outright deny claims for coverage.
Dealing with a difficult insurance company is just one of the risks you face after an accident. Your initial losses like medical expenses, vehicle repair costs, and lost income from missing time at work due to your injuries, can create significant financial pressure for you and your family. This situation unfortunately encourages some car accident claimants to settle quickly for less than they deserve out of desperation. Hiring an experienced California car accident lawyer to represent you is the best way to ensure that you not only maximize your insurance claim settlement, but also have the professional legal support you need if you must take further legal action against the driver responsible for causing your accident.
Most Common Causes of Car Accidents in Southern California.
Car accidents can happen for many reasons at virtually any time. While careful drivers can anticipate the actions of other drivers around them and avoid some hazards on the road, it is impossible to predict some accidents before they happen. A few of the most commonly cited causes of car accidents in Southern California include:
Distracted driving. All drivers have a responsibility to pay attention to the road and their surroundings when operating their vehicles. Even momentary distraction can be disastrous and cause devastating car accidents.
Drunk driving. Driving under the influence (DUI) of alcohol or drugs is extremely dangerous and illegal throughout the United States. A DUI driver will not only face civil liability for victims' damages when they cause an accident, but also criminal prosecution that can lead to fines, jail time, suspension of their driver's license, and other penalties.
Moving violations. Drivers must abide by posted speed limits and traffic signals. Speeding, illegal turns, and failing to stop at red lights and stop signs are just a few examples of moving violations that can easily result in devastating accidents.
Vehicle and part defects. When a car accident occurs because of a defective vehicle part, the part manufacturer or the vehicle manufacturer could absorb liability for the resulting damages under California's product liability laws.
This is not an exhaustive list of all the ways car accidents might occur in Southern California. Unfortunately, it is impossible for any driver to accurately predict how these incidents could happen at any given time. Many car accidents happen extremely quickly, and liability is not always immediately clear. Accidents may also involve large trucks or commercial vehicles that make determining liability even more difficult. When you have been injured in a car accident because of negligence of another driver, you need an experienced California car accident lawyer who can help you determine liability for your damages and secure the compensation you need to recover.
Proving Fault for a Car Accident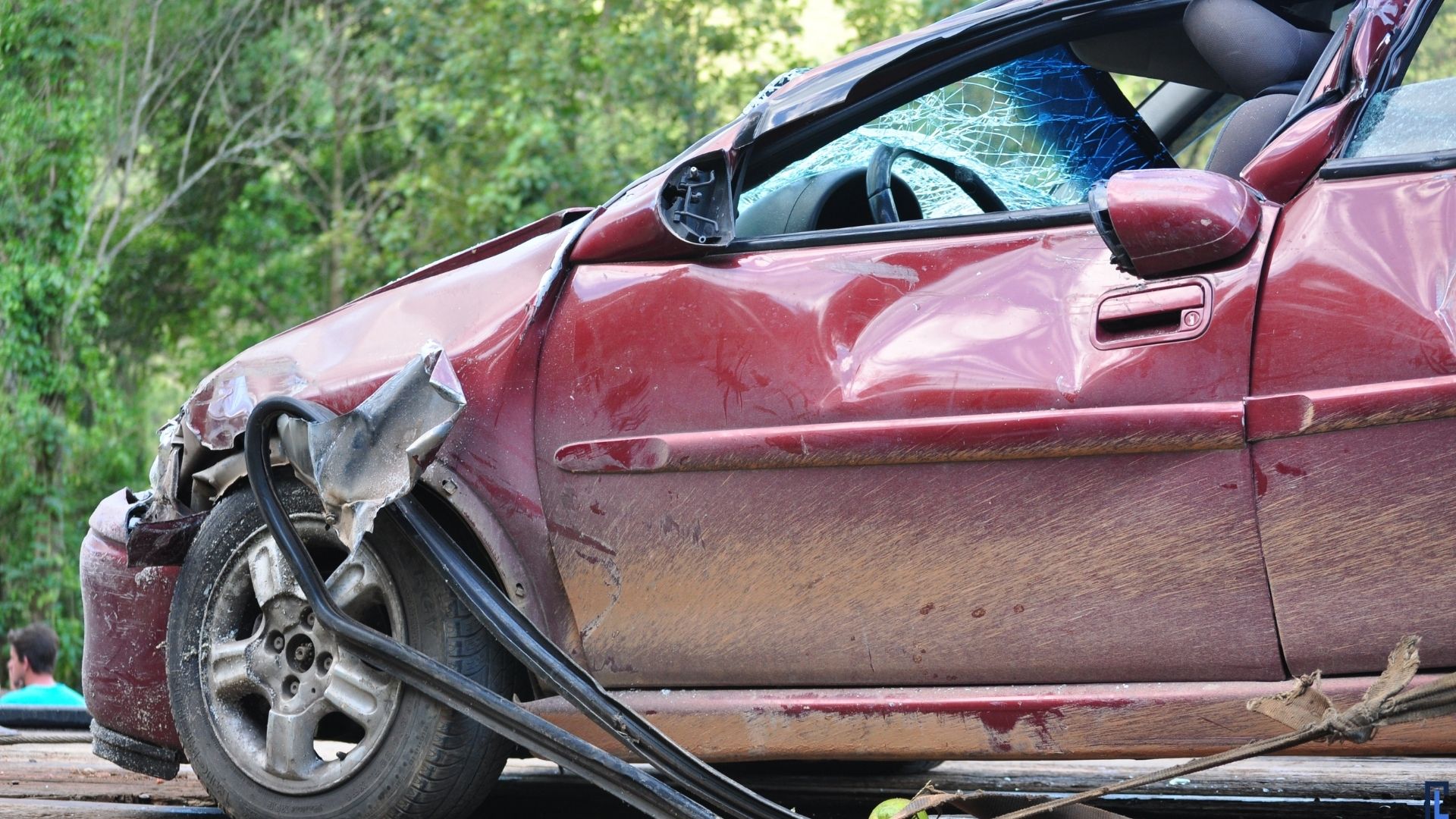 Success with a car insurance claim and/or personal injury claim after a motor vehicle accident requires a driver to identify the party responsible for the accident and prove they were negligent in some way that directly caused their claimed damages. There are four main components to proving negligence in any car accident claim:
Duty of care. The plaintiff in a car accident claim must prove the defendant had a duty of care in the situation in question. For example, all drivers are expected to refrain from driving under the influence of drugs or alcohol.
Breach of duty. The plaintiff and their attorney must show the court that the defendant failed to uphold their duty in some way. Following the previous example, a driver who was driving while intoxicated breaches their duty of care to drive responsibly.
Damage. The claimant may only file an insurance claim and/or personal injury claim if they experienced a measurable loss. The plaintiff and their attorney must provide a complete and accurate list of all damages resulting from the defendant's negligence.
Causation. Finally, it is essential to establish a causal link between the defendant's negligence and the plaintiff's claimed damages. This means the plaintiff must provide evidence to prove their damages would not have occurred but for the defendant's negligence.
Your California car accident attorney will be instrumental in helping you establish these components of negligence and securing fair compensation for your losses. It is common for car accident victims to initially undervalue their claims, only considering immediate losses like hospital bills and vehicle repair costs. An experienced lawyer can help their client secure greater compensation for their immediate and future damages, including lost earning potential, long-term medical expenses, and pain and suffering.
It is vital to consult with a California car accident lawyer as soon as possible after an accident. If you or a loved one need legal counsel after an accident someone else caused in Southern California, Perry Law is ready to represent your claim. Contact us today to schedule a consultation with our team and learn more about your right to recovery after an accident.