Encinitas Wrongful Death Lawyer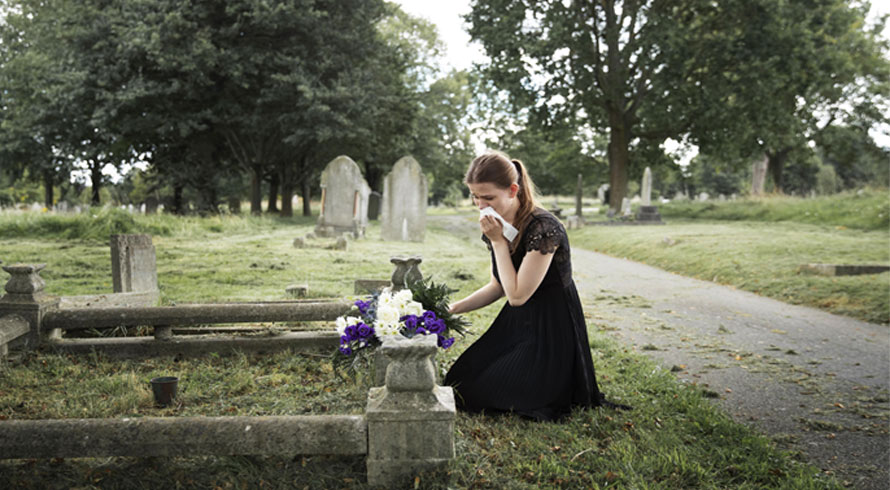 Have you recently lost a loved one due to the wrongful actions of another? Are you wondering how to deal with your sorrow and handle what is to be done next? Your foremost thoughts likely revolve around the future, including the legal repercussions and the best ways to protect your surviving family members.
Whether you have tragically lost a spouse, child, or parent in an accident, your loved one's final wishes and the best interests of your family must remain at the forefront. At Perry Personal Injury Lawyers, our Encinitas wrongful death attorneys have the compassion and skill needed to help you fight for your family. We proudly represent clients in Encinitas, San Diego, Orange County, and other areas nearby in California in their wrongful death legal proceedings.
What Is a Wrongful Death Claim?
A wrongful death claim is brought when a responsible party is accused of causing the death of another person through negligence, recklessness, or purposeful harm. Anyone considering filing a wrongful death claim in Encinitas may be questioning what qualifies as negligent behavior. There are numerous scenarios where someone's wrongful and careless actions might lead to a tragic death. These include:
Drinking and driving: Motor vehicle accidents caused by drivers under the influence of alcohol can cause fatal collisions that leave unspeakable heartbreak in their wake and families devastated. Individuals who choose to get behind the wheel of a vehicle while intoxicated are not only risking their own lives but are also threatening the well-being of other motorists, cyclists, and even pedestrians.
Defective products: Individuals who manufacture and sell defective products that cause harm may be held accountable for the suffering they have caused. From airbags that fail to deploy in a crash to tainted baby formula and defective medical devices, there are many ways that questionable products may be the basis of a claim.
Doctors who make mistakes: Inappropriate medical treatments, surgical mistakes, or a physician's negligent behavior may lead to the death of a patient. If you have lost a loved one due to a doctor's mistake or error, working with a personal injury attorney in Encinitas may be the next step toward justice.
Injury accident in the workplace: Each year, countless individuals are killed on the job as a result of negligent company actions. Whether it is an unsafe condition that led to an accident, a defective product, or a malfunctioning piece of machinery, the death of an employee may lead to a wrongful death claim.
An intentional act of violence: Surviving family members of victims of an intentional violent act may also be able to file a wrongful death claim in Encinitas. From murder to assault, such cases require much more extensive investigations and evidence. However, an experienced personal injury lawyer will be able to provide crucial legal guidance and help your family cope with such trauma.
What Factors Might Determine Compensation?
When it comes to wrongful death claims, the value of a case may be determined by numerous factors. Even though it is not always easy and may feel uncomfortable to make such a determination, certain models are used to calculate what you deserve. Factors that may impact the value of a case include:
The financial needs of your family: A significant factor in determining what you might be able to recover in a wrongful death claim is the financial situation of your family. While there is no way to replace a lost loved one, you should have the chance to move forward without unexpected financial burdens.
The age of a victim: The age of a victim is often an important factor in wrongful death cases. An adult has most likely had the chance to build a career and may be able to make more money than a young child or older adult. Therefore, you may be compensated appropriately based on the unique needs of your family.
The final medical expenses: Another aspect that might impact your wrongful death claim is the final medical expenses. A lengthy treatment for a terminal illness, extensive emergency care, or an accident-related hospital stay may lead to significant final expenses. You may be able to recover a significant portion of money for the final medical bills you have paid on your loved one's behalf.
Funeral expenses: The final expenses associated with the death of a loved one might also be considered. These could include funeral and burial-related costs as well as travel expenses for you and other family members.
These considerations only represent a few examples of factors that might impact your claim. You will want to work closely with an Encinitas personal injury lawyer to determine the total value of your wrongful death claim.
What Value Can an Encinitas Wrongful Death Attorney Provide?
Many decisions need to be made when you are filing a wrongful death claim. While it might seem easy for any attorney to handle these legal matters, you will want to keep the following in mind:
An attorney who specializes in wrongful death claims will have more refined knowledge and experience than a legal professional who handles a variety of cases. To improve the chance of reaching the best outcome in your case, it is best to have someone on your side who focuses on this area of law.
An attorney will help you avoid mistakes that could impact your case, such as incorrectly completing forms or not including all pertinent information.
When negotiating with an insurance company, a wrongful death attorney will be skilled in communicating with the company's legal team on your behalf and in your best interests.
A personal injury lawyer can manage the legal tasks during this difficult time, allowing you to focus your attention on your family.
Contact Perry Personal Injury Lawyers Today for Wrongful Death Support
If you are looking for support after the wrongful death of a family member, it is best to contact an experienced Encinitas personal injury lawyer. The attorneys at Perry Personal Injury Lawyers have been helping people in Encinitas and throughout Southern California obtain compensation for their injuries and claims of wrongful death. With a history of success behind us, you can be sure that you will receive the legal guidance and support needed to move forward.