Encinitas Motorcycle Accident Lawyer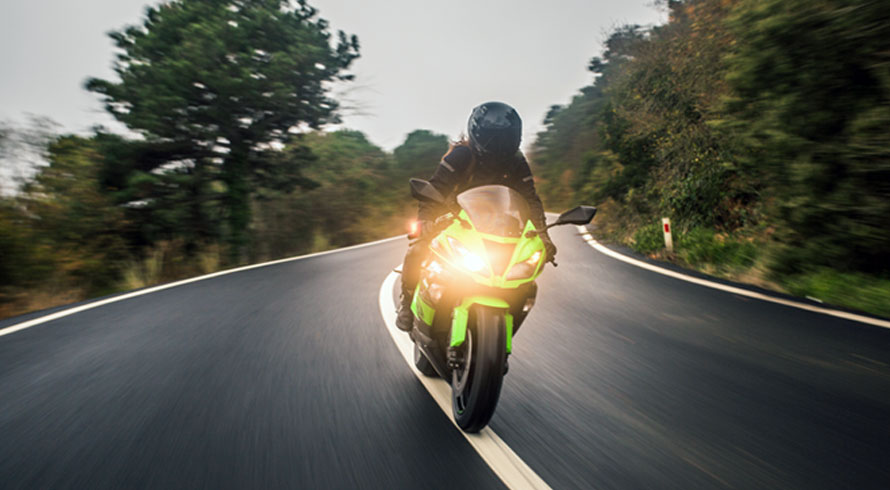 Motorcycles are popular throughout Southern California, and many people enjoy riding them for leisure or as their primary method of transportation. Unfortunately, motorcycles are as dangerous as they are fun to ride, and motorcycle accidents happen every day throughout the United States. These accidents tend to be far more damaging than accidents involving standard passenger vehicles, and injured motorcyclists face an increased likelihood of suffering catastrophic and fatal injuries compared to passenger vehicle drivers. If you or a loved one recently experienced a motorcycle accident in Southern California, it is vital to know your legal rights and options for securing compensation for your damages.
Perry Law is a full-service personal injury law firm providing comprehensive and compassionate legal counsel to injured Southern California residents. Our firm has successfully navigated some of the toughest personal injury claims in the area on behalf of our clients and have helped them secure millions in compensation over the years of our firm's operation. If you need a California motorcycle accident attorney to guide you through a motorcycle accident claim, Attorney Liam Perry and his team are ready to assist you.
Why Hire a California Motorcycle Accident Attorney?
If fault for your recent motorcycle accident seems perfectly clear, it is natural to wonder whether you really need legal representation to hold the responsible party accountable for your losses. It is important to know what the personal injury claim process entails after a motorcycle accident and what an experienced California motorcycle accident lawyer can offer in terms of assisting your case. First, it would be extremely difficult to manage your case's preliminary requirements while also managing the aftermath of your accident. Second, you are far less likely to maximize your recovery to the fullest extent if you do not have legal counsel.
The right attorney can make a tremendous difference with your motorcycle accident claim. They can handle your case proceedings on your behalf so you can recover with peace of mind, providing you with updates as your case unfolds. They are also more likely to uncover every available avenue of compensation available in your claim, helping you ensure the fullest recovery possible. Ultimately, hiring a California motorcycle accident lawyer to represent you will not only increase the chance of succeeding with your claim but also likely increase the total amount of compensation you secure from a successful claim.
Damages in Motorcycle Accident Claims
Motorcycle accidents tend to be some of the most damaging motor vehicle accidents that occur in California. A motorcycle does not offer much in the way of physical protection to the rider in a collision, nor does a motorcycle include many of the safety features found in typical passenger vehicles, such as seatbelts and airbags. Motorcyclists also tend to sustain primary and secondary impacts in accidents; the primary impact occurs when another vehicle collides with the motorcycle, and the secondary impact is the motorcyclist hitting the ground. Many motorcycle accident claims involve severe injuries such as:
Broken bones, some of which may require surgery and cause lasting nerve damage.
Traumatic brain injuries. Even an appropriate helmet will only reduce, not eliminate, the risk of a serious head injury in a motorcycle accident.
Spinal injuries, some of which may result in permanent paralysis.
These are only a few examples of the injuries a motorcycle accident can cause. The victim is likely to face an extended recovery period and require extensive medical treatment that is likely to result in substantial medical bills. Additionally, the victim of a motorcycle accident may not only require extensive immediate medical care after their accident, but also long-term care including rehabilitation, physical therapy, and other restorative treatments for severe injuries.
A motorcycle accident victim's injuries will not only lead to extensive medical bills but also lost income as they will likely be unable to work until they recover. Medical bills and lost income will in turn create severe financial pressure for the victim and their family, and they may struggle to manage their typical expenses and household bills in light of their accident. This pressure should not spur a motorcycle accident victim into accepting a lowball insurance settlement offer out of desperation. Hiring an experienced California motorcycle accident lawyer offers a much better chance of the victim securing appropriate compensation for their damages.
Proving Liability for a Motorcycle Accident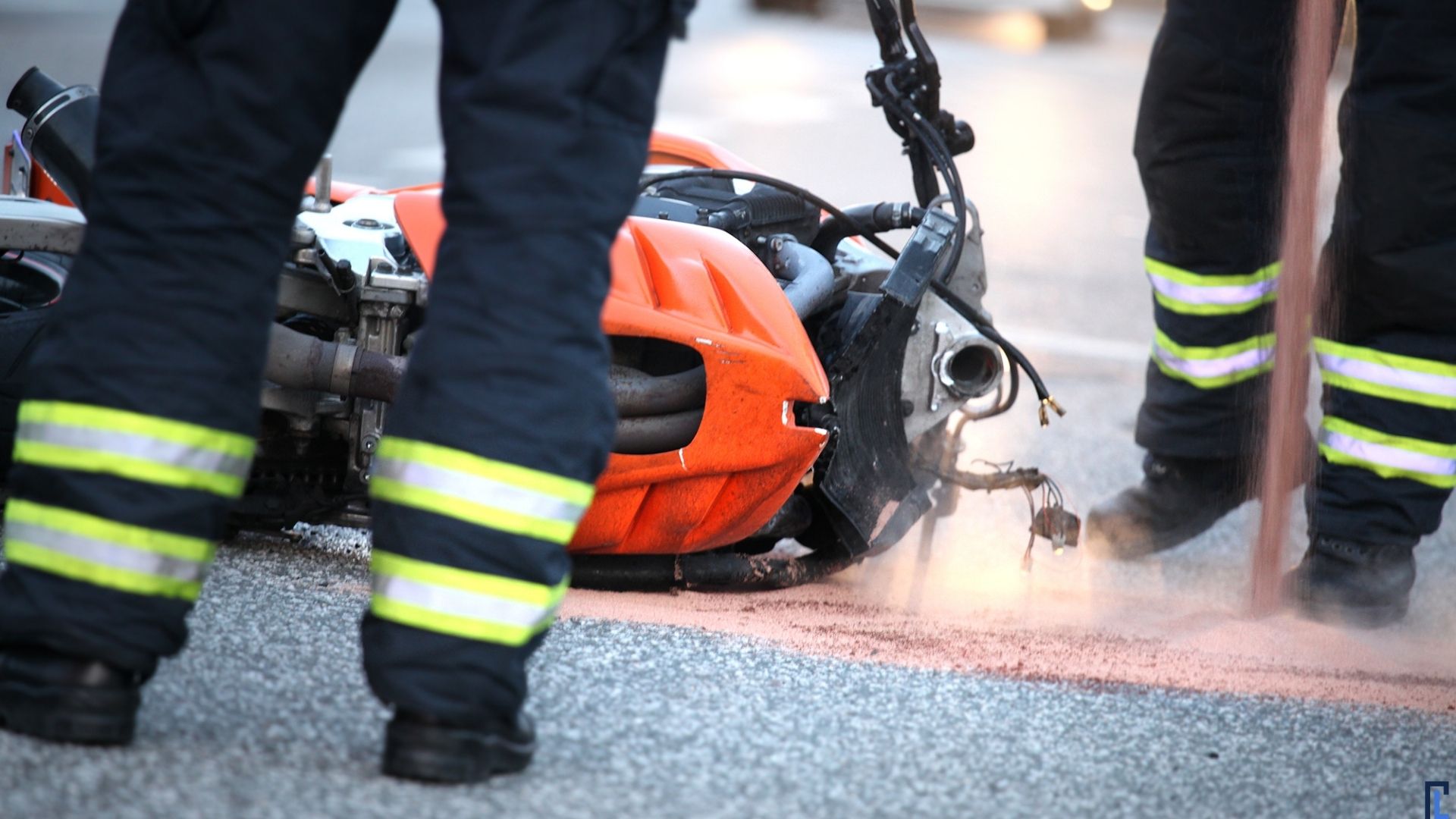 Motorcycle accidents happen for many reasons, including distracted driving, driving under the influence (DUI) of drugs or alcohol, speeding, moving violations, and poor visibility. When a motorcycle accident occurs because of the other driver's negligence, the injured rider can file a claim against their auto insurance policy to seek compensation for their losses. If insurance is not enough to fully cover the injured rider's damages, they may proceed with a civil claim against the at-fault driver to recover the rest.
Proving fault in a personal injury claim requires establishing the defendant's duty of care for the situation in question, proving they violated or breached this duty of care in some way, and providing a complete and accurate list of all the damages resulting from their negligence. An experienced California motorcycle accident lawyer will help their client gather the evidence and testimony they will need to prove liability for their damages. Additionally, a good lawyer can uncover channels of compensation the client may have overlooked had they attempted to handle their case on their own.
What to Expect from Perry Law
The California motorcycle accident lawyers at Perry Law understand how devastating any motorcycle accident can be for those involved and the tremendous economic cost this type of accident can impose on the victim and their family. If you need legal counsel to guide you through the civil claims process after a motorcycle accident in Southern California, our team will help you exhaust every available avenue of compensation to ensure you maximize your recovery.
Perry Law provides client-focused and compassionate legal representation to everyone we represent. We have helped hundreds of clients recover millions in damages throughout Southern California and can apply this professional experience to your motorcycle accident claim. If you are ready to discuss your legal options with a California motorcycle accident attorney, contact Perry Law today to schedule your consultation with our team.